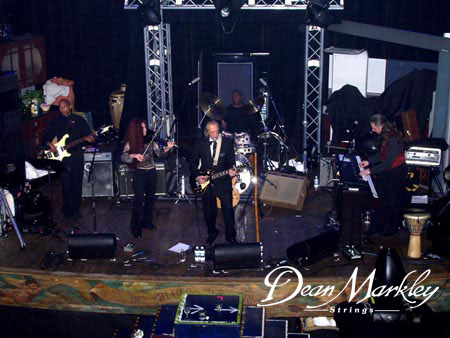 Humanitarian Work:

Brick by Brick for Tanzania! Inc.

An organization dedicated to helping abandoned
and abused children and their families
Friends & Resources:

The Greatest Sounding String
You'll Ever Play!


Sharon and a lot of others at
this website dedicated to
women who play with fire

The Web's best source
for Independent Music
Li'l Hanks Guide for Songwriters
Pretty much what it says it is,
and well worthwhile
A SUPER directory of music resources,
from equipment to artists
And check out their Artist Link
Nice Places We've Been:
A very special gift to the community from Russ and Julie.
The Carpenteria Avocado Festival
Happens in early October. This link was active when
we last updated this page, but may not be now.
A garden spot in downtown Los Angeles.
The center of the Universe is